German medium tank PzKpfw IV Ausf H.
History, development, service, specifications, statistics, pictures and 3D model of the Panzer IV variant.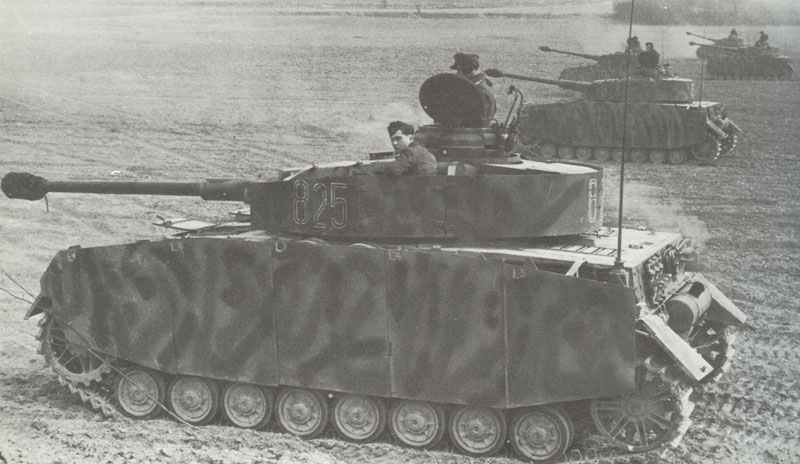 Panzer IV Ausf H (SdKfz 161/2)
Type: German medium tank
History
Of the 3,935 Panzer IV Ausf H chassis produced, 3,774 were completed as PzKpfw IV, with 30 used for the first StuG IV assault guns and 130 for Brummbär.
In November 1943, an attempt was made to alter the suspension to gain ground clearance. The experiment failed and the Panzer IV retained the same basic suspension from 1937 until the end of the war.
The basic change from the Panzer IV Ausf G was the SSG77 transmission fitted to the Ausf H. The frontal armour on the Ausf H evolved from 50 mm basic with 30 mm additional, to 80 mm basic, to 80 mm basic interlocked with the hull sides. Minor modifications, introduced during the production run of the Ausf H, included external air-filters, all-steel return rollers, a cupola mount for an anti­aircraft machine gun, a new style idler, and the deletion of the side vision ports for the driver and radio operator.
From 1943, Panzer regiments in the Panzer divisions were to have one detachment equipped with Panzer IV and one detachment with Panthers. As a result of problems with the Panther tank, some Panzer divisions had a second detachment equipped with PzKpfw IV, while many had but a single detachment of four companies, each equipped with twenty-two PzKpfw IV, plus eight with the HO Company.
On 6 June 1944, most of the 748 Panzer IV with the nine Panzer divisions in France were Ausf H.
For comparison, average number of hits to knock out each type of tank:
Western Europe 1944-45: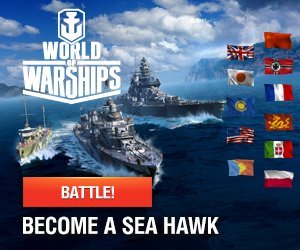 [tableX caption="Western Europe 1944-45″ colwidth="50|25|25″ colalign="left|center|center"]
Tank Type, Average number of hits, Average number of penetrations
Tiger I, 4.2, 2.6
Panzer V Panther, 2.55, 1.9
M4 Sherman, 1.63, 1.55
Panzer IV, 1.2, 1.2
[/tableX]
Users: Germany, Bulgaria, Croatia, Finland, Italy, Spain, Romania, Turkey, Hungary (for all variants).
---
Animated 3d model of Panzer IV H
---
Specifications for Panzer IV Ausf H
Specifications:

| Panzer IV Ausf H | Specification |
| --- | --- |
| Type | medium tank |
| Engine | Maybach HL120TRM with 300 hp at 3,000 rpm |
| Gearbox | 6 forward, 1 reverse |
| Crew total | 5 |
| Turret crew | 3 (with 360° Commanders cupola) |
| Length | 7.02 m |
| Width | 2.88 m |
| Height | 2.68 m |
| Weight | 25 tons |
| Maximum speed | 23.6 mph |
| Cross-country speed | 12 mph |
| Fuel consumption per 100 miles | 400 litres on road, 600 litres cross-country |
| Fuel | 470 litres |
| Road radius | 110 miles |
| Cross-country radius | 75 miles |
| Vertical obstacle | 0.60 m |
| Trench crossing | 2.30 m |
| Fording depth | 0.80 m |
| Turning circle | 6 m |
| Gradient | 30 ° |
Armor:

| Panzer IV Ausf H | mm | angle |
| --- | --- | --- |
| Turret front | 50 | 10 ° |
| Turret side | 30 | 10 ° |
| Turret rear | 30 | 15 ° |
| Turret top | 15 | 84-90 ° |
| Superstructure front | 80 | 10 ° |
| Superstructure side | 30 | 0 ° |
| Superstructure rear | 20 | 11 ° |
| Superstructure top | 12 | 85-90 ° |
| Hull front | 80 | 14 ° |
| Hull side | 30 | 0 ° |
| Hull rear | 20 | 8 ° |
| Hull bottom | 10 | 90 ° |
| Gun mantlet | 50 | 0-30 ° |
Armament and Equipment:

| Panzer IV Ausf H | Specification |
| --- | --- |
| Main armament | 7.5cm KwK40 L/48 |
| Rounds | 87 |
| Traverse | 360° (electric) |
| Elevation | -8° to +20° |
| Muzzle velocity Pzgr | 790 m/s |
| Muzzle velocity Pzgr40 (available only in limited numbers) | 990 m/s |
| Shell weight Pzgr | 6.8 kg |
| Shell weight Pzgr40 | 4.1 kg |
| Secondary armament | one 7.92mm MG34 coaxial to gun, one 7.92mm MG34 in front hull, one 7.92mm MG34 on commander's cupola, together 3,150 rounds |
| Radio | FuG5 (2.5 miles range) |
| Telescopic sight | TZF5f/1 (2.5 miles aiming) |
Penetration mm at 30° armour plates of 7.5cm KwK40 L/48:

| Range | Pzgr | Pzgr40 (just limited numbers) |
| --- | --- | --- |
| Penetration 100 metres | 106 mm | 143 mm |
| Penetration 500 metres | 96 mm | 120 mm |
| Penetration 1000 metres | 85 mm | 97 mm |
| Penetration 1500 metres | 74 mm | 77 mm |
| Penetration 2000 metres | 64 mm | - |
Production:

| Panzer IV Ausf H | data |
| --- | --- |
| Production | from April 1943 to July 1944 |
| Combat delivery | immediately after production delivery |
| Price per tank | 115,962 RM (Ausf G) = $ 52,183 = £ 11,056 |
| Total production figure | 3,774 |
Service statistics of all Panzer IV variants:

| Year | Available | Production | Losses |
| --- | --- | --- | --- |
| before 1939 | - | 115 | - |
| 1939 | 211 (1.9.) | 141 | ? |
| 1940 | 280 (10.5.) | 278 | ? |
| 1941 | 517 (1.6.) | 467 | 369 |
| 1942 | 513 (1.1.) | 994 | 502 |
| 1943 | 1,077 (1.1.) | 3,013 "2 | 352" |
| 1944 | 1,668 (1.1.) | 3,126 | 2,643 |
| 1945 | 1,684 (1.1) | 385 (Jan-March) | 287 (Jan.) |
| Total | - | 7,419 | 6,153 |